Car Display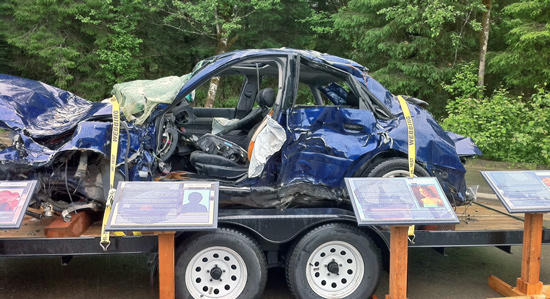 Where Can I See the Display?
No Upcoming events.

Contact us to arrange a viewing or to bring the display to your community.
A unique display crafted by a tragic night over two years ago has become a mobile art piece that hopefully will remind people of all ages about the fragility of life. The Foundation worked with the students in the Thunder Mountain High School Digital Art Class in Juneau Alaska to design a display that would have the same visual impact as the Taylor White: Aftermath documentary. Both the display and the documentary encourage us all to feel for even a second or two what it would feel like to be in a car skidding out of control and wrecking. Once a person has imagined themselves in that position, it is not such a long step to think about making decisions that will prevent this event from happening. That is the purpose for the display and the Foundation's sincere hope.